GET TO KNOW CAMILLE
As a child, I was always interested in the beauty industry. My mom would purchase high fashion magazines to keep me up-to-date on all beauty and style trends. My mother definitely influenced me to always stay fly, from head to toe and gracefully influence other women to do the same. 
My daily beauty regimen always includes a beautiful set of eyelashes complimented by highlighter and a bold lip. A woman's eyes are such a sexy trait, which lead to the start of my eyelash cosmetic company. 
Please enjoy my eyelash collection. I look forward to seeing how beautifully you rock them. I named each eyelash after my close friends, which is why it's very meaningful to me.
Lookout for the next addition to the collection. I'm so excited to share this journey with you all.
Testimonial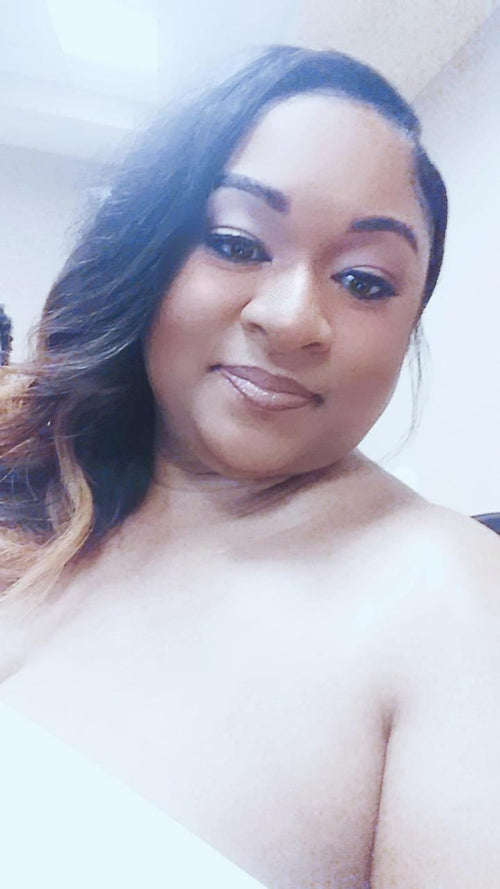 These lashes are the most Dramatic & Natural falsies in the beauty space, and great for beginners like ME. As a first time buyer to say I was apprehensive, is an understatement. Yet, the exceptional customer service received is what sealed the deal. When I had questions or doubts, I received not only an immediate response but support as well. Due to COVID19, I suspected I would be waiting 2-3 weeks before receiving the lashes. However, my expectations were exceeded due to the prompt and continuous updates I received regarding my shipment. Aside from the obvious fact the owner took a very conscientious approach in identifying how to market and who to market to; the personalized touch of "naming" the mink lashes is reverberating for any new or existing customer. It's all about the details and the personal touch .....for ME. As a consumer, the possibility of owning a pair of mink lashes ironically named after you, your mom, sister, niece, grandmother, aunt, or bestie is the ultimate customer appreciation one could experience.
Kim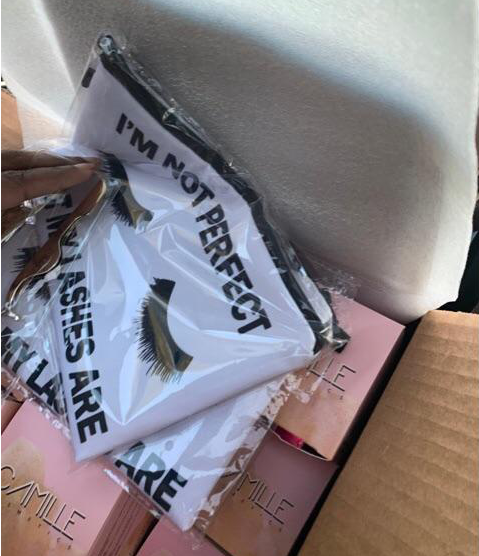 For the first time I had the honor of being a maid of honor. As one of the most integral bridal confidants, I had the privilege of being her right-hand woman throughout the entire process. When discussing gifts for the bridal party; without hesitation I knew I wanted to work with #ShopCamilleCosmetics. I spoke with the owner about my vision to include her lashes in the "swag-bags" for the bridesmaids. Immediately she started to share my excitement and expressed her ideas about the packaging and details. There was a total of 14 lashes needed, therefore the owner collected the names of each bridesmaid and matron to design an experience fit for a queen. When the bride received the lashes....,well just take a look at the message included. I won't give too many details away, because the creational idea is to be "sold not to be told"......😉! I would highly recommend that you contact #ShopCamilleCosmetics for your bridal needs; for those who are getting married soon, in the bridal party, or know of someone getting married. I've coined Camille as the #Creationista!!
Lane Wedding
Camille Cosmetics has the best lashes on the market. I've always had a hard time putting on lashes. Camille Cosmetics makes it easy with high quality lashes and liner glue. The lashes are so easy to put on. I love that there are so many options for mink and vegan lashes. I get so many compliments when I wear them. I tell everyone about these lashes. Everyone who I refer is shocked by how fast they receive their shipment. Kudos to this company for providing phenomenal customer service. I can't forget to mention the beautiful packaging. The case is a pretty addition to my vanity. I will continue to Shop Camille Cosmetics so I can keep up with the latest beauty trends.
Ayra
I am so I'm love with my Camille cosmetics lashes that just so happen to be named after me!! (Kas) They are so full and glamorous. Unbewinkable and long lasting. Let's not even talk about the packaging! Love! Shop my lash!
Kassie
✕